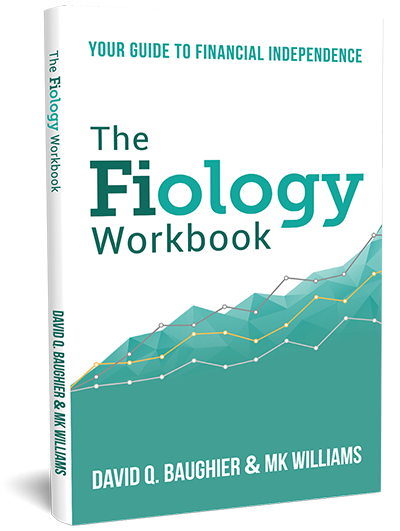 The Fiology Workbook
Your Guide to Financial Independence
When you enroll in the FREE 52 Lesson Fiology course, you will receive a fillable ebook version of this workbook containing worksheets and helpful trackers to help measure your progress and establish your most effective habits...
⭐⭐⭐⭐⭐
We're so glad this workbook exists...
We're so glad this workbook exists because now we can point people to ONE place to get all the details, tips, and guidance they need to achieve Financial Independence.
Julien & Kiersten / creators of rich and REGULAR
⭐⭐⭐⭐⭐
You can't do any better than this workbook...
If you want to learn about Financial Independence, you can't do any better than the workbook and other online Fiology resources. It's practical, comprehensive, and grounded in the wisdom of people actually achieving Financial Independence.
Chad Carson / author of Retire Early with Real Estate
⭐⭐⭐⭐⭐
Uplevel your financial life...
An incredible, invaluable tool for anyone looking to uplevel their financial life.
Kelsa Dickey / founder of the Financial Coach Academy and host of the Fiscal Fitness podcast