Help Promote Financial Independence!
My goal is to use the Fiology platform to spread the powerful message of Financial Independence. I believe Financial Independence is for everyone. If you are here reading this that means you, too, share that same passion. Since I started Fiology I have met hundreds of motivated fans of Financial Independence who are doing great things to help even more people become Financially Independent. But, not everyone has a blog, vlog, podcast or other platform to devote energy and time outside their immediate sphere of influence to help promote Financial Independence. If you don't have or don't want to run an online endeavor you can help me spread Financial Independence and build the Financial Independence community through Fiology.
For the last year and a half I have not used any affiliate links or sold advertising space to defray the cost of operating Fiology. At some point in the future I may feel a responsibility to try implementing these methods to create site sustainability as costs increase but I'm just not comfortable doing that at this point and I want Fiology to remain accessible for anyone at any point on their Financial Independence journey without any perception that I'm trying to profit personally from their participation.
To be transparent, I've invested at least $14,773.04 building and using Fiology to spread Financial Independence. I do not look to recoup these expenses. The return on investment, while not a monetary return, has been worth it. I share this to relay my commitment to building the Financial Independence community and attempting to make a positive difference in our world. 
You may not have the capacity or desire to build a website or another Financial Independence promotion tool but you can support Fiology, knowing your money is being used to promote Financial Independence and to grow the Financial Independence community.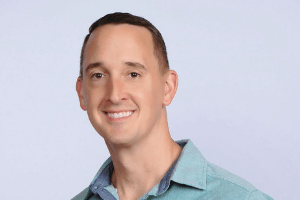 How will contributions be used?
Your support will:
Purchase copies of The Fiology Workbook at the cost my publisher awards me. I will then donate them to schools, military, or other organizations that I feel have a need. I will do my best to ensure they exhibit a need and relay testimonials, appreciation, and feedback through Fiology.

Provide scholarships to Financial Independence related events to include

CampFI

or other FI Community building events.

Help pay for operating expenses necessary to maintain and grow Fiology. This includes hosting, software, marketing, promotional materials, etc. 
Do I make money from Fiology?
No, I do not personally profit from Fiology. My plan is to reinvest every bit of income from your support, book sales, and the Fiology website back into Fiology's endeavors or the endeavors of other equally passionate members of the FI Community. If there is ever a time in the future where that changes, I will notify you personally. I have not, and do not intend on using the Fiology brand as an income stream to support myself or my family.
What's next for Fiology?
With the help of many in the Financial Independence community, Fiology was created to become a single place for a person to visit and get all of the necessary knowledge to pursue and achieve Financial Independence. I look forward to many future years shaping Fiology to reach as many people as possible. I appreciate your support and encouragement on that journey. Thank you for supporting Fiology and promoting Financial Independence.
Please do not hesitate to reach out to me personally if you think I may be able to help you in any way.
Very Respectfully,
David