First-Time Home Buyer – Avoid the Rookie Mistakes
February 20, 2021

March 21, 2021

/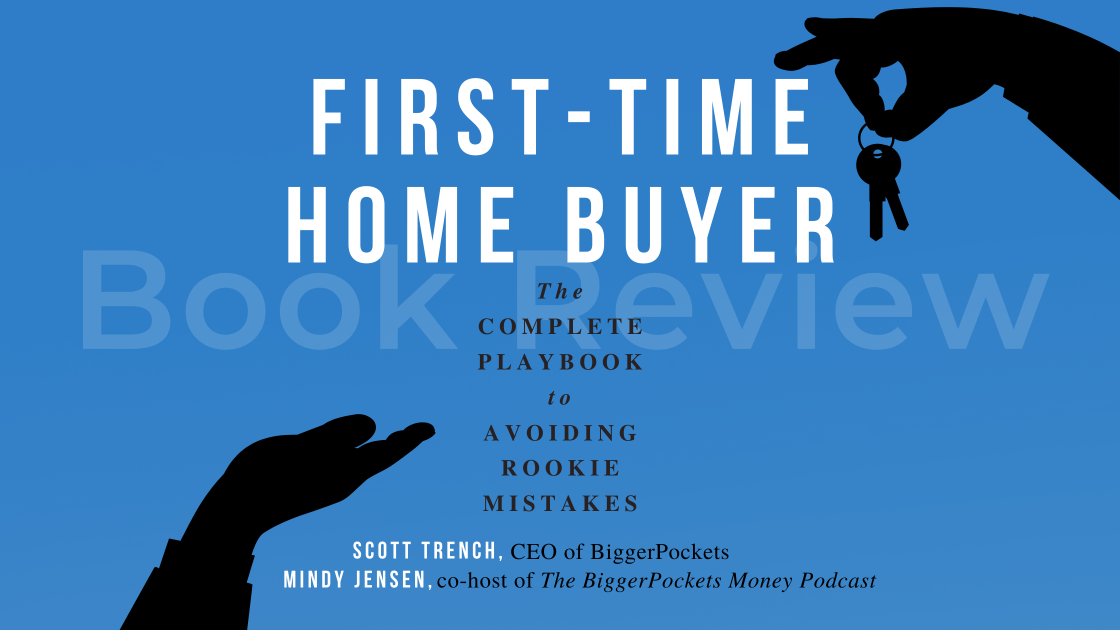 What percentage of Americans become first-time home buyers? 
The term "first-time home buyer" can be misleading. If you have never owned a home before you are considered a first-time home buyer. But, if you have not owned a primary residence in the last three years, you may also be considered a first-time home buyer.
According to the Statista Research Department, the homeownership rate in the United States in 2020 was 65.8%. This current upward trend of homeownership began in 2016.
As of February 2021, nationwide monthly housing supply is at low levels and mortgage interest rates are near historically low levels. Therefore, it is reasonable to expect the demand for homeownership to continue, at least until either of those two variables change substantially.
Should you ever become a first-time home buyer?
Here are ten reasons why you may want to buy a home:
If you…
Are tired of landlords and their seemingly unrelenting rules

Enjoy having your own space and the ability to make modifications without having to ask permission

Consider mortgage principal paydown a type of forced savings

May add to your net worth through appreciation

Want a place you can feel proud of

Plan to live in an area for more than a few years

Want to purchase your first rental property as a near-passive income stream

Want to add real estate to diversify your portfolio

Determine buying is cheaper than renting in your area

Enjoy doing yard work
If after weighing the buying vs renting pros and cons and you decide that buying is better than renting, you will want to read First-Time Home Buyer – The Complete Playbook to Avoiding Rookie Mistakes by Scott Trench and Mindy Jensen.
Who is Scott Trench?
Scott Trench is the CEO of BiggerPockets. Anybody looking to learn about anything having to do with real estate should already be familiar with BiggerPockets. It is the best online resource for free information for aspiring or seasoned real estate investors. The bottom line is if you don't know about BiggerPockets, you aren't ready to be a professional today in real estate.
Most notably, Scott Trench is the author of a popular book called Set For Life. The link goes to the Audible audiobook version. I've read the book and listened to the audiobook. I recommend hearing Scott's voice as he discusses how a young person, once they have established an appropriate financial runway, can take advantage of househacking and build wealth quickly.
I met Scott a few years ago at a CampFI event in Florida. At that time, he wasn't yet the BiggerPockets CEO. He's young, energetic, brilliant, and passionate about teaching others how to use real estate in order to live happier lives.
Who is Mindy Jensen?
Mindy Jensen is the co-host of The BiggerPockets Money Podcast. She's a licensed real estate agent in Colorado and has bought and sold properties for more than 20 years. Mindy has completed many live-in flips with her husband and daughters. She also authored How to Sell Your Home where she walks you through the selling process resulting in maximum profit.
She currently has her dream job helping others learn about and profit from smart real estate decisions. Her sense of humor, as you'll see in this book, is refreshing and entertaining.
Mindy has also spoken at a number of CampFI events and other financial conferences and generously shares unique aspects of managing real estate in the context of achieving and living in Financial Independence.
First-Time Home Buyer – The Complete Playbook to Avoiding Rookie Mistakes
Friends and fellow fans of Financial Independence, Mindy Jensen and Scott Trench coauthored First-Time Home Buyer – The Complete Playbook to Avoiding Rookie Mistakes. The title implies you'll get practical advice and tips about how to purchase a home with confidence and few surprises.
The book is 166 pages long with average font size and spacing. It is arranged in three parts covering thirteen chapters.
Part 1: Home buying strategy
Is buying a house a good investment?

Understanding exit options

How to take control of appreciation

Analyzing rental opportunities
Part 2: Before you buy
Preparing to purchase

Your loan

Choosing the best lender

Hiring the right agent
Part 3: Buying a house
Listings, viewings, and starting your search

Making an offer

The home inspection

Under contract

After you close
Having experience in owning and managing single family rental properties, I see a lot of value in the progression through these topics. For example, Mindy and Scott place "Understanding exit options" immediately following the "Is buying a house a good investment?" section. 
Many people get excited about the up front purchase without thinking too much about the very real possibility the property will need to be sold sooner than expected. The authors sum this advice up well.
"Do yourself a favor and don't assume that your first, exciting home purchase will be your last."
Mindy and Scott go on to discuss how to run the numbers on long-term rentals, short-term rentals, and house hacking, and so much more.
They offer examples with realistic and practical numbers to demonstrate how some scenarios may play out for the buyer.
First-Time Home Buyer provides serious information with a humorous tone
In contrast to the serious nature of the information, the tone of this book is light and humorous. 
It's a great balance.
The humor reminds us that we can have fun while we number crunch and build wealth using real estate.
Here is a perfect excerpt that demonstrates the tone throughout the book.
"If you're a math person, we figure you'll like this next section. (Get it?) If you like math as much as you like a glass of orange juice after brushing your teeth, bear with us."
How can you not love technical writing like this?
The Big Takeaways
What I respect most about this book is that it is written by two people who know and live real estate every single day. They understand human behavior, the math, the current real estate market, and how deals of all kinds typically play out.
While some first-time home buyers may think about getting into a house with no money down or little money down, Scott and Mindy advise having enough saved for the down payment, the closing costs, and then an additional $10,000 cash reserve. All of this before moving forward with a home purchase. This is great advice.
Unfortunately the messages that we see in media headlines is "buy with no money down", "buy the biggest house you can as long as you can make the monthly payments", and "it is always a great time to buy real estate". The authors of this book did not write this book to line their pockets. They've already built their wealth. Their intentions are solid. They want to help you succeed. They tell you the truth.
First-Time Home Buyer is not just for the first-time home buyer
Investing in rental real estate reinforces my Financial Independence. I know a good bit about buying and owning rental real estate. But, I know much more now that I've read The First-Time Home Buyer.
This review won't give away all of the valuable information I've learned from Scott and Mindy because I want you to go purchase the book.
You'll be glad you did.
First-Time Home Buyer is written for the current markets and with your best interest in mind.
It will earn a spot on your go-to reference shelf for at least the next decade.
If you'd like to order First-Time Home Buyer from BiggerPockets, simply click on this image.
If you would like to order from Amazon, click here.
By David Q. Baughier of www.fiology.com