How Much Health Insurance Do I Need, if Any?
August 17, 2018

April 18, 2021

/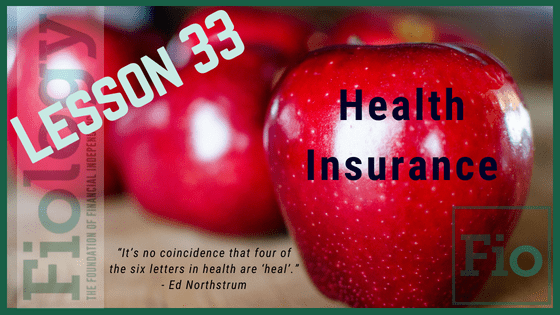 Determining how much health insurance you need is not an easy task.
There have been so many changes that make it difficult to calculate how much health insurance you need. Prior to the Affordable Care Act (ACA), plans and coverages was relatively easy to understand and, for the majority of people, more affordable. Remember the days when pretty much every employer offered one plan, and you either opted in or out?
Gone are the days of copay only plans, where your employer pulled out a set amount each paycheck and you paid one amount to your doctor and that was it. Now we need to become familiar with words like HMO, PPO, HSA, deductibles, out-of-pocket maximums, and health shares.
Learning enough about health insurance and making informed decisions when purchasing a policy can have a significant impact on your Financial Independence journey.
Determining how much health insurance you need, the best policy for your family, as well as being able to forecast out-of-pocket expenses can help you budget and allocate funds to make sure you don't end up delaying Financial Independence needlessly.
Read:
Watch:
Listen:
Explore:
GOHealth

blog at gohealthinsurance.com. This site explains how to navigate health plans and provides tips on staying healthy.
Take Action:
Review your current coverage and compare that to what is offered in your state marketplace. Compare the deductibles, copays, annual out-of-pocket maximums and finally, the cost per month. If you have an agent you trust, who handles your auto and home insurance, they may also have a health license and understand health coverages. Ensure you understand how much health insurance you need. Request them to review your comparisons and recommend the most cost effective plan for you and your family.

Changing your plan could mean that you will have more money in your budget to put towards your Financial Independence goals, or increase your HSA contributions (if applicable). Do understand, however, the changes in actual coverage. A cheaper plan with inappropriate coverage can add significant risk to your Financial Independence.
Additional Resources:
The Marketplace at healthcare.gov. You can determine what carriers and coverages are available in your state.
Quote:
"It's no coincidence that four of the six letters in health are 'heal'." – Ed Northstrum