How to Budget For Financial Independence
March 30, 2018

May 4, 2021

/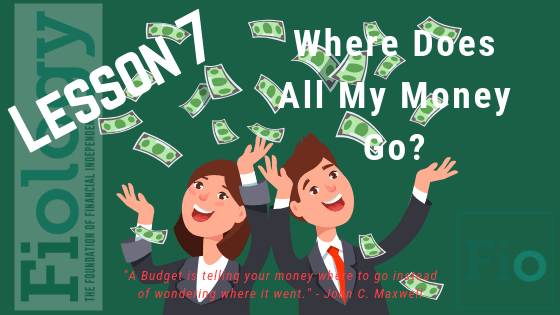 Do you know how to budget? There are many philosophies and tools to be familiar with when deciding to give budgeting a try.
The first step in developing a budget is tracking your spending. We need be aware of where our money is going and reroute it to where we know it will make a positive difference.
Most people on the path to Financial Independence track their spending one way or another, at least for a short period of time. Some adhere to a strict spending plan and some base their spending strictly on values, limiting wastefulness.
Spending should be intentional. We should not only know how we've spent our money, we should know where our future dollars will go. This lesson provides a working knowledge of how to budget and some additional information to help make to adhering to one a rewarding experience.   
Read:
Watch:  
Take Action:  
During your first two months of active budgeting, record your thoughts, feelings, surprises, and challenges. It won't all be roses but you will likely find that with time it becomes habit and increasingly empowering.  Sending an e-mail to yourself with an easy to recall subject line like "Johnny's Budget Experiment Week 2" will prove useful in the future as you reflect on your progress towards Financial Independence.

Whether you inevitably stick to it or not, learning how to budget will reveal some information about your finances and yourself that will prove beneficial on your FI journey.
Additional Resources:
Quote:
"A budget is telling your money where to go instead of wondering where it went." – John C. Maxwell