Travel Therapy and Lifestyle Design
January 27, 2019

April 16, 2021

/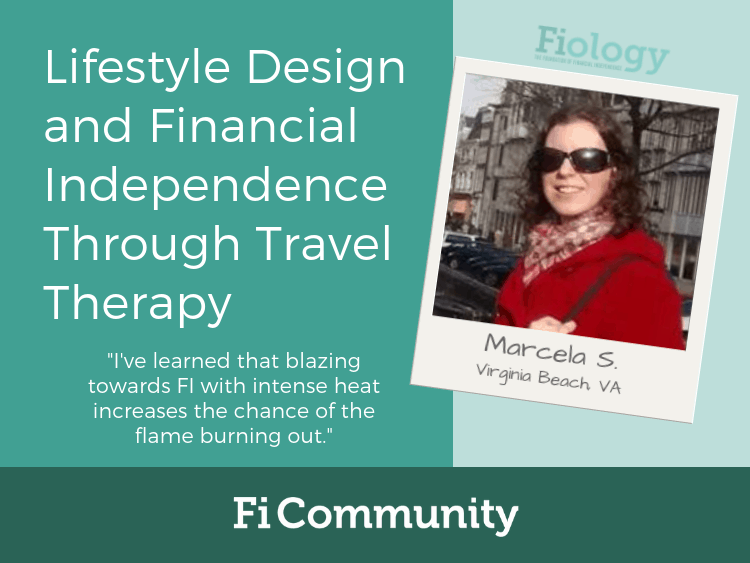 From a very early age, I learned to not ask for money. At 4 years old, I immigrated to the US with my brothers and dad. For four years, my dad was the family's sole provider – paying for our basic needs while sending extra money back home support a family member. My dad could have afforded a more extravagant lifestyle, but with his upbringing in an economically unstable country, sending money back home, and starting from scratch with almost no retirement savings, I was often told that we couldn't afford things. I was taught that much of what I wanted was truly a want and not a need. As a girl, I wore my brothers' hand me downs. Our first pieces of furniture were moving boxes. Our first Christmas ornaments were my dad's cigarette boxes decorated in wrapping paper.
In a few years, we gained a step-mom and the family member we supported back home passed away. With more financial stability, I started getting "wants". I don't remember having anything new until about middle school and even then, that was rare. Mom started buying clothes from big chain stores and we had cable television. After hearing for years that "we had no money," if I received money as a gift I would hoard it. About 15 years after coming to the US, my dad was able to retire via extreme saving and a well-paying job. He reached FI in 15 years having started at age 45 while paying the mortgage as well as supporting others. Respect.
The greatest money lessons I learned from my parents were debt aversion, frugality, and saving. With these lessons, I was able to pay for a trip to visit my home country at age 21 with cash and eliminate my $81,000 in student loans in 3 years after obtaining my degree.
Upon high school graduation, I had no clue what I wanted to do. To my parents, education was important and so I was forced to go to a close-by junior college, which ultimately shaved thousands off my college education. (Side note: a junior college is different from a community college. Once you have a general associate's degree from the junior college, more of your credits transfer to a 4-year school than a regular community college would. Junior colleges are designed to get you directly into a 4-year school and do not offer certificates or vocational skills.) I also had knee surgery from a sports injury around the time I was set to graduate high school. Although unfortunate, I found my silver lining and choose physical therapy as my career.
Without meaning to, I designed a lifestyle that catered to my two interests: travel and physical therapy when I became a traveling/contract PT. Not only do I get paid to go to work in new locations, but I also have the flexibility to take time off between work assignments and travel at my leisure. I couldn't ask for anything more.
Another lifestyle design I unwittingly accomplished was keeping my possessions to a minimum. My work allows me to change locations every 13 weeks and I refused to pay for a storage unit. That's where minimalism came into play. When I left my parent's home, I owned two Prius-loads of things. With each move, I've slowly whittled down my belongings to ¾ Prius load. I use my car to drive to work and as a moving van. Not having much to pack makes the moving process easier.
In PT school, I had rotations and my first rotation was at a nursing home. Some residents in these homes are not able to take care of themselves for various medical reasons. Others were not able to pay for lodging in their older age, but were able to afford the nursing home through Medicaid. I most certainly did not want this to be me. The quality of life I observed at this particular nursing home was not what I wanted for myself. This sparked my desire to learn how to handle money and control my future. That's how I eventually came across Mr. Money Mustache (MMM) about 18 months after graduating. At this point in my life, I understood how to get rid of debt and save money, but had no clue what to do with that money other than put it into a CD. Once I read "The Shockingly Simple Math Behind Early Retirement", I expedited my student loan payments and crushed them. My next goal was to reach FI as quickly as possible. I was mentally on FIRE.
Shortly after paying off my student loans, I became exposed to the idea of leveraging debt to reach FI earlier. Yes, please! I was seduced by the idea of active real estate investing and paid a large sum for a real estate course before learning that I could have gotten the same information for free online. Within 6 months, I learned that my personality does not lend itself well to active real estate investing in the way that I had learned from this course. I still gained lessons that I plan to implement when I decide to return to real estate in the future, but in a more passive capacity. I've heard this described as "failing forward" and I think it accurately describes learning from mistakes.
As of 2019, I am debt free, again, and about 20% towards my FI number. I've learned that blazing towards FI with intense heat increases the chance of the flame burning out. Slowly, I'm learning that the journey is just as important as reaching the destination. I have even rejected work assignments that I think will make me miserable. Power and freedom are the two sweetest results of knowledge and FU money.
By Marcela S.