The Financial Independence Course We All Need
February 5, 2018

May 12, 2023

/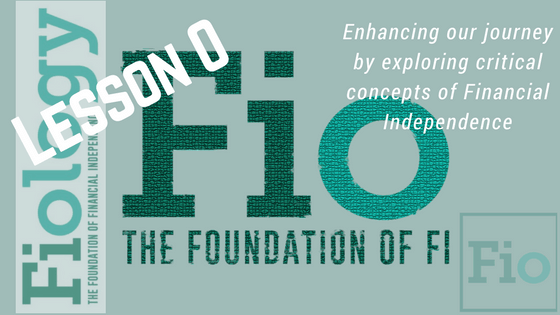 This Financial Independence course answers the question:
"What do I need to know in order to plan for and achieve Financial Independence?"
The best part is that it is 100% free.
Financial Independence:
The term "Financial Independence" returns 175,000,000 results when Googled. There are thousands of sites providing quality information promoting Financial Independence (FI).  This content includes popular blogs, podcasts, videos, books, and forums. Fiology uses content from the best and brightest of the FI community and creates lessons covering the critical concepts of FI. It is designed to help educate and motivate without you having to scour the internet reading, watching, and listening – wondering if you've educated yourself enough on any particular topic before moving onto the next. The intended audience ranges from those just beginning their FI journey to those who have achieved FI.
How Do I Become Financially Independent?
Each lesson in this FI course is designed to build knowledge, skills, and confidence toward a single critical concept of FI. The time spent associated with each lesson will vary depending on your existing knowledge level and experience. A single lesson should take between 2 and 5 hours to thoroughly explore. At the end of each lesson, you'll have an essential understanding of a critical concept of FI and be prepared to apply your new knowledge and skills with confidence.
Why use this Financial Independence course?
Fiology focuses on purpose over profit. It is a social enterprise with the goal of spreading the concept of Financial Independence to all. One hundred percent of any income or donations will be reinvested to promote Financial Independence education, either by promoting Fiology or by supporting other organizations or projects with a genuine interest of helping others achieve Financial Independence.
Help Fiology Maintain the Highest Standard.
If you know of content that you feel meets the lesson objectives better than the content currently chosen by Fiology.com, please let me know. The lessons will be reviewed and revised periodically to ensure we continue to reference the highest quality content.
Very Respectfully,
David Q. Baughier
If you want to know more about my story, I was honored to be featured on the Mile High FI Video Podcast with Carl Jensen and Doug Cunnington. It was my first experience as a guest on a video podcast. Watch it here: Decompressing After Early Retirement for Type-A.